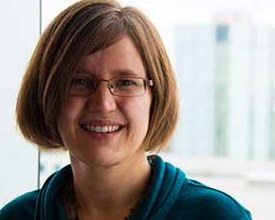 Dr. Heather MacRae has been selected as the Canadian recipient of the European Union's 2013 Jean Monnet Chair award.  The Chair will promote excellence in research and teaching on the European Union at York during the award's three year period (2014 - 2017).
The European Commission awards the Jean Monnet Chair annually to university professors around the world excelling in specific fields of European Union studies. As a teaching post, the award provides its holders with financial support to develop and deliver innovative courses in European Union subject areas.
Prof. MacRae is Associate Professor in the Department of Political Science and a Co-Director of the Canadian Centre for German and European Studies. Her area of specialization is European Union gender policy. More about Heather MacRae.
Contact:
hmacrae@yorku.ca
tel. (416)736-2100 x 33964
Dept of Political Science, Faculty of LA&PS
Ross Building, S652
York University
4700 Keele Street
Toronto, ON
Canada M3J 1P3